When your home's stove breaks down or starts to show signs of wear and tear, call us at Littleton Appliance Pros for all of your stove repair needs. We are standing by with the highest levels of experience, know-how, tools, and parts—ready to serve you. If you're ready to have a local appliance repair company take care of all of your appliance repair needs, just pick up the phone. If you interested in learning more about our stove repair offerings, just read on for more information!
Has your stove stopped working? Is it showing signs of wear and tear? Here are some common problems we see at Littleton Appliance Pros:
Burners won't heat up or ignite
Clicking when trying to start burner
Strange odors when in operation
Uneven heating from elements or burners
Buildup of grime, grease, and dirt
If your stove is giving you problems, it can be tempting to go it alone and attempt to diagnose the problem yourself. Sometimes you can even save money doing an in-home repair. The reality is that those "home fixes" often wind up costing you more in the long run. If you want fast, affordable appliance repair you can trust, just call us instead!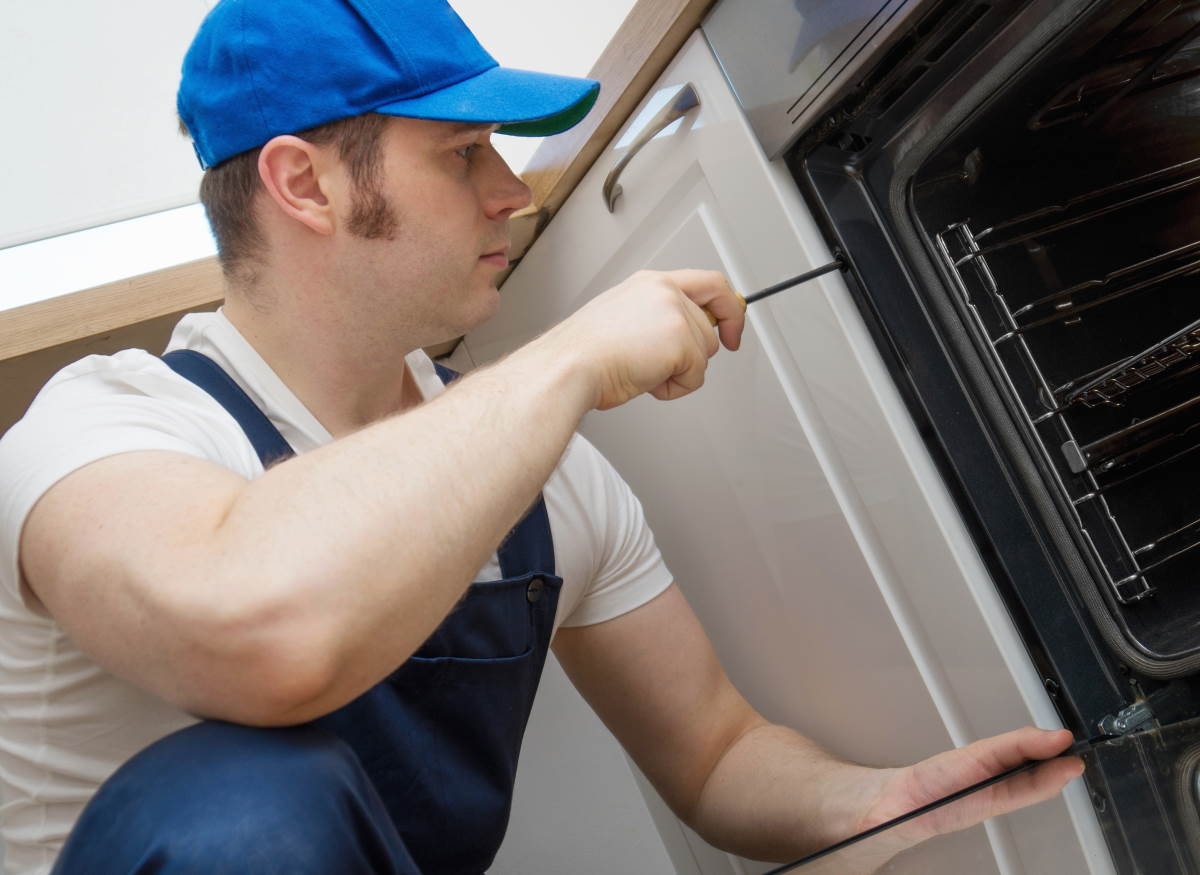 Trust a Local Source
You don't want to be treated like a random number when you go for appliance repair. Littleton Appliance Pros will treat you like the individualized customer that you are. This means personalized service from start to finish. Our customer service representatives will work with you to make sure the entire process is smooth for you. Our professional teams of repair technicians will work to make the repair process as simple as possible. When we're done, we'll touch base with you to make sure you're satisfied with the job that we've done–and we guarantee you will be.
Looking for professional assistance?
We will provide you with the best repiar, maintenance and diagnostic service!
A Process You Can Count On
We want you to rest assured that that you will receive only the best experience every time you work with Littleton Appliance Pros. That means you can count on getting the same high-quality service experience every time you work with us. We are a local company, and we promise that to our local customers.
Customer Service – Our customer service representatives are the best in the business. Our people are trained to treat you right, take your information, and get you started on the next steps of appliance repair and service. Do not get treated like a stranger by working with one of the franchise stores.
Expert Repair – Our teams of highly trained service technicians are the tops in the industry. Once you have worked with one of our customer service experts, you'll be paired with an expert team who can arrive at your location ready to solve most appliance problems in just one visit.
Satisfaction Guaranteed – Once the process is all done, we want to make sure that you're satisfied. This means we will be in touch with you following your repair visit to make sure that everything went as expected. If there were any problems or concerns along the way, we will work to make them right for you.
Call Us With Questions – If you have any questions about the process as described on this site, just give us a call. We can answer any questions you have and make sure you're ready to proceed with Littleton Appliance Pros.
Preventative Maintenance
Don't let a stove breakdown stop your day in its tracks. Preventative maintenance is key in making sure that your appliances stay running strong for years to come. Littleton Appliance Pros can work with you to make sure your stove is fully diagnosed for any issues, and then work to maintain that store to prevent issues from occurring later on. This means you'll have happy enjoyment of your stove without interruption for years to come. Call us today for help with your preventative maintenance plan.
Emergency Service
If your stove breaks down when it matters the most, Littleton Appliance Pros can be there for you with emergency service. We offer emergency service and repair 24 hours a day, 365 days a year. This includes weekends, special occasions, and even holidays. We know that your stove is the center of your kitchen, and when it breaks down the brakes are slammed on your day. Let us come and handle your stove emergencies, and we can guarantee you'll be up and running in no time. Just pick up the phone and give us a call.
Call Us Today at Littleton Appliance Pros!
Never worry about stove repair issues again. The next time you need help with your stove problems, just pick up the phone and give us a call. You won't talk with an overseas call center—instead, you'll hear from a friendly customer service representative trained to help you in the best way possible. , When you're ready for help, just pick up the phone!