If your cooktop is broken, you can't afford a minute's wait. Contact Littleton Appliance Pros for rapid cooktop repair that will get your kitchen up and running again. We have years of experience and the knowledge necessary to work with you to solve any cooktop problem. Our local customers can testify that we operate at the highest levels of professional service, offering quality repair across our area. If you'd like to know more about what we can do for your cooktop, just read on. If you are ready to get the repair process started, just pick up the phone!
Has your cooktop stopped working? Is it showing signs of wear and tear? Here are some common problems we see at Littleton Appliance Pros:
Burners not heating up or igniting
Clicking sound when you try to operate
Temperature fluctuations, control problems
Display errors, error codes on display
Strange smells when operating
Power failure or gas supply issues
Buildup of grease, grime, or other contaminants
Appliance is running hot, cabinet heating up too much
Cooktops are complicated appliances with many interacting systems and parts. This means it can be difficult to understand what's wrong with your appliance. If you're stumped, and need help, just pick up the phone and give us a call. We are waiting by the phone to help you and your appliances out today!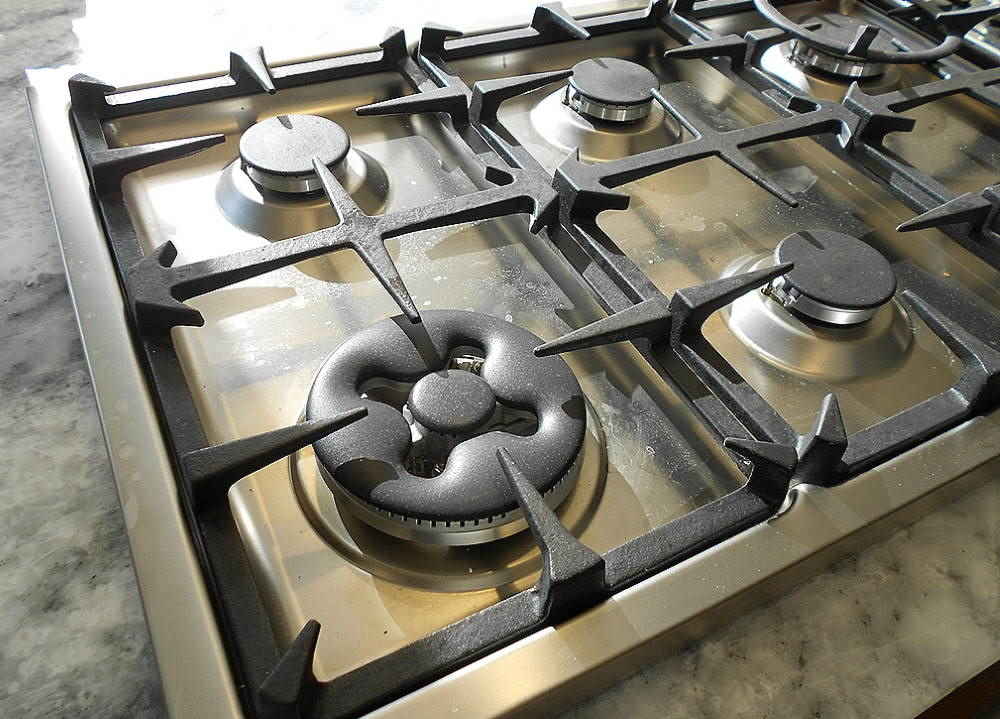 Trust a Local Source
Don't work with a national franchise chain when you want quality appliance service and repair. Work with a local company like Littleton Appliance Pros. We can offer the customized service that you expect from a quality repair company. That means careful attention during the first steps of customer service, expert repair when you work with our service teams, and the assurance that you'll be satisfied at every step along the way. We guarantee this to every one of our local customers.
A Process You Can Count On
We want you to rest assured that that you will receive only the best experience every time you work with Littleton Appliance Pros. That means you can count on getting the same high-quality service experience every time you work with us. We are a local company, and we promise that to our local customers.
Customer Service – Our customer service representatives are the best in the business. They are trained to treat you right, take your information, and get you started on the next steps of appliance repair and service. Don't get treated like a stranger by working with one of the "big guys."
Expert Repair – Our teams of highly trained service technicians are the tops in the industry. Once you've worked with one of our customer service experts, you'll be paired with an expert team who can arrive at your location ready to solve most appliance problems in just one visit.
Satisfaction Guaranteed – Once the process is all done, we want to make sure that you're satisfied. This means we will be in touch with you following your repair visit to make sure that everything went as expected. If there were any problems or concerns along the way, we will work to make them right for you.
Call Us With Questions – If you have any questions about the process as described on this site, just give us a call. We can answer any questions you have and make sure you're ready to proceed with Littleton Appliance Pros.
Looking for professional assistance?
We will provide you with the best repiar, maintenance and diagnostic service!
Repair or Replace
A common question we field at Littleton Appliance Pros is whether it is better to repair or replace your appliance. The answer obviously depends on the situation of each individual customer, but our expert teams of appliance repair technicians can help you make that decision. Customers can usually save money and effort by repairing their appliance rather than replacing. So before you throw out that old cooktop, let our people take a look.
Emergency Service
Cooktop emergencies can really put the brakes on your routine. Let us be there for you when they happen. Littleton Appliance Pros offers 24 hour, 365 day service for cooktop emergencies—even on holidays and special occasions. If your cooktop breaks down on a weekend, or in the middle of the night, or on that one special occasion—we can be there for you. Just pick up the phone and we can have an expert team dispatched to your location at a moment's notice. Don't wait for your cooktop emergency to get even worse—just call us today.
Caution! Safety First
If you choose to examine or diagnose your own appliance for problems, it is important to remember that there are often large amounts of electricity and/or natural gas supplied to these machines. This means you should use caution when attempting to diagnose or work on an appliance yourself. Turn off all electrical, water, and gas supplies to any appliances before you work on them. Or, you can just keep your family safe and call the professionals at Littleton Appliance Pros today.
Call Us Today at Littleton Appliance Pros!
If you're through dealing with cooktop headaches, call us today. We've got helpful customer service representatives standing by to get you on the path to appliance bliss. All you need to do is pick up the phone to contact us. You'll be speaking with someone who can answer your questions and take care of your needs. Call us today!