Your range is the center of your kitchen, keeping everything running in rhythm throughout the preparation of meals. If you are having problems with your range—it's broken down or starting to wear out, just give us a call at Littleton Appliance Pros. We have the knowledge, skills, and tools to get the job done right for you the first time. Working with a local company will leave you satisfied with the results of your appliance service, so read on for more information or pick up the phone to call today.
Has your range stopped working? Is it showing signs of wear and tear? Here are some common problems we see at Littleton Appliance Pros:
Clicking noise when trying to start range
Range will not start at all
Strange odors coming from range
Control issues
Display problems
Temperature fluctuation issues
If your range has broken down or seems to be wearing out, don't wait for it to stop working completely. Instead, call the professionals for diagnostic and repair help. It can be tempting to attempt to work on your home appliances by yourself, but remember that it can be both dangerous and costly to open up a complicated appliance on your own. Instead, call us!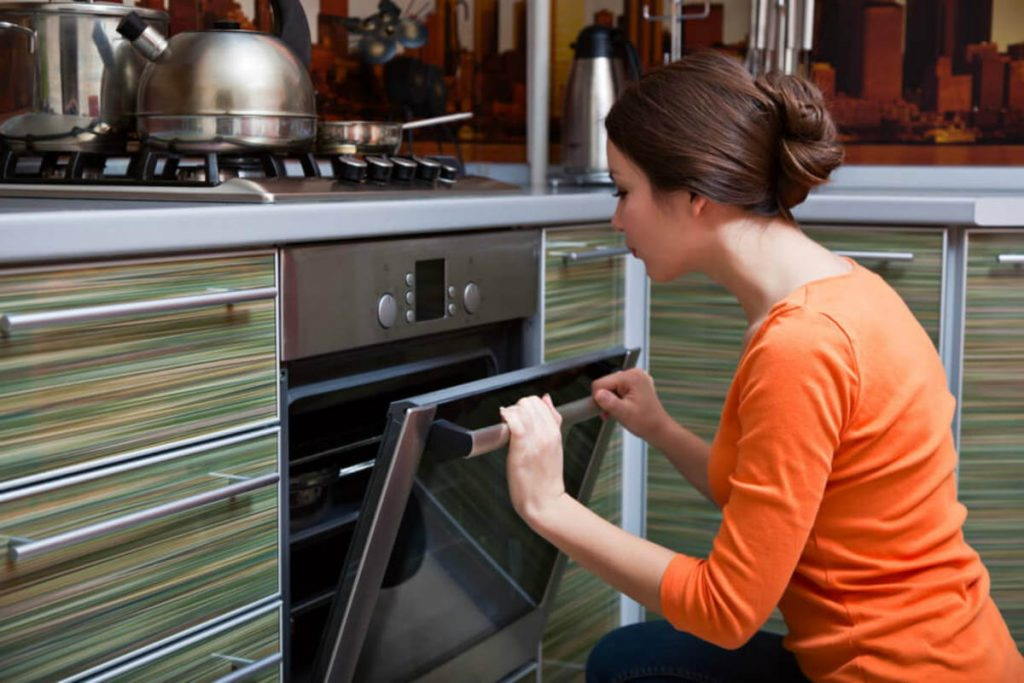 Caution! Safety First
If you choose to examine or diagnose your own home appliance for problems, it is important to remember that there are often large amounts of electricity and/or natural gas supplied to these machines. This means you should use caution when attempting to diagnose or work on an appliance yourself. Turn off all electrical, water, and gas supplies to any appliances before you work on them. Or, you can just keep your family safe and call the professionals at Littleton Appliance Pros today.
Trust a Local Source
Don't become another customer in a computer by working with the big-box franchise appliance repair servicers. Instead, work with us at Littleton Appliance Pros to make sure you're getting the specific and personalized repair and service you deserve. From the first steps of working with our award-winning customer service reps, to the final steps of finishing your repair on site with our professional team of repair techs, you'll be satisfied with the customized service that you get. That's the promise we can offer you as a local and trusted company. We guarantee it.
Looking for professional assistance?
We will provide you with the best repiar, maintenance and diagnostic service!
A Process You Can Count On
We want you to rest assured that that you will receive only the best experience every time you work with Littleton Appliance Pros. That means you can count on getting the same high-quality service experience every time you work with us. We are a local company, and we promise that to our local customers.
Customer Service – Our customer service representatives are the best in the business. They are trained to treat you right, take your information, and get you started on the next steps of appliance repair and service. Don't get treated like a stranger by working with one of the "big guys."
Expert Repair – Our teams of highly trained service technicians are the tops in the industry. Once you have worked with one of our customer service experts, you will be paired with an expert team who can arrive at your location ready to solve most appliance problems in just one visit.
Satisfaction Guaranteed – Once the process is finished, we want to make sure that you are satisfied. This means we will be in touch with you following your repair visit to make sure that everything went as expected. If there were any problems or concerns along the way, we will work to make them right for you.
Call Us With Questions – If you have any questions about the process as described on this site, just give us a call. We can answer any questions you have and make sure you're ready to proceed with Littleton Appliance Pros.
Preventative Maintenance
An ounce of prevention is worth a pound of cure, they say. This platitude runs true in the world of appliances, as well. If you want to keep your range running smooth without interruption for years to come, preventative maintenance is your best friend. Instead of waiting for a problem to occur, catch them problem before it happens. Littleton Appliance Pros can have a team of expert service technicians at your location to run diagnostics and preventative maintenance on your range or other appliances. This will keep your daily routine running without a hitch for years to come.
Emergency Service
We know that losing your range means your kitchen can't run at full performance. We know that means you need emergency appliance repair when it matters the most. We offer appliance services 24 hours a day, 365 days a year—even on special occasions and holidays. That means we can be there for you whenever you need us, with an expert team of repair technicians available to be at your site at a moment's notice. All you need to do is pick up the phone and contact one of our helpful customer service representatives to get on the right track.
Call Us Today at Littleton Appliance Pros!
If you're done dealing with range repair problems by yourself, it's time to call in the professionals. We've got helpful customer service reps standing by to help you with your range repair issues. Don't wait for your problem to cause you any more headaches. Instead, pick up the phone and start working with the best!