If you've got commercial grade freezers that need service, repair, or maintenance, you need to contact Littleton Appliance Pros. We have the experience in our local area to handle any commercial repair needs you may have. If your business is facing problems because of commercial freezer breakdown, you need us on your side. Read on to find out what our loyal customers have been experiencing for years.
Here are some of the problems we can help you with:
Freezer not reaching temperature
Freezer not starting
Freezer making noises, grinding sounds, or squeals
Ice buildup in freezer
Condensation buildup and/or leaks
Control problems
Bad odors inside of appliance
We work on all major brands of commercial freezers including Viking, Sub-Zero, and more. We can help you with commercial repair, regardless of the make and model of your freezer. Pick up the phone and talk to one of our friendly customer service representatives to find out exactly how we can help with your specific appliance needs.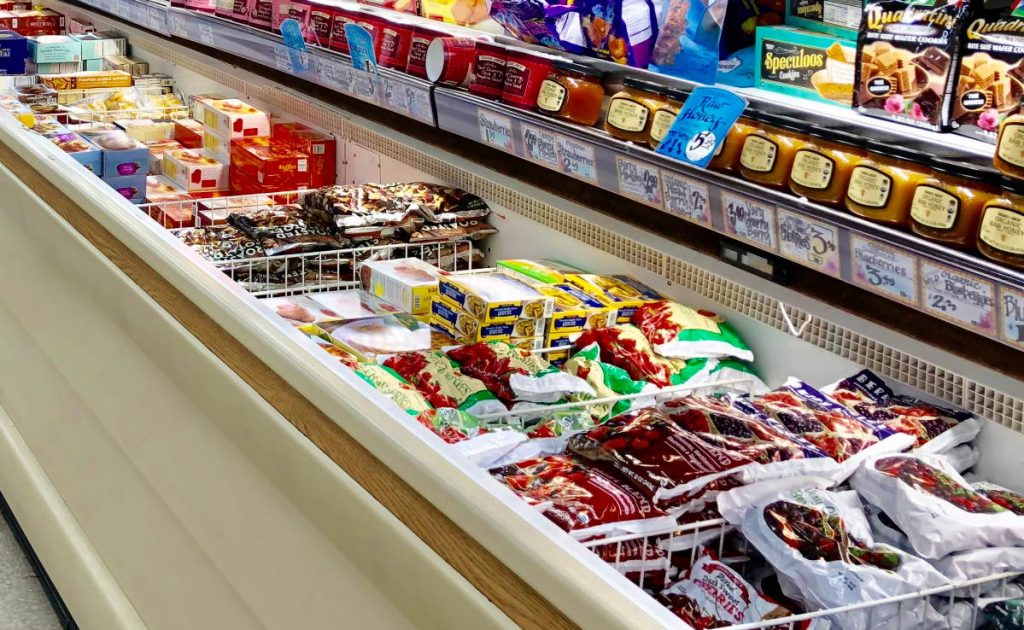 Commercial Level Service
Don't trust your business appliances to a typical franchise appliance company. You need a company like Littleton Appliance Pros that has the experience working on commercial appliance in business settings. This means making sure your commercial freezer or freezers don't break down and cause problems in the operation of your business. We can handle all of your problems, and more—as long as you choose us instead of the big-box guys.
Prevention
When Littleton Appliance Pros works with your business, we can aid you in developing a preventative maintenance plan to keep your commercial freezer running great without a break. This means your business will be able to offer the reliability and consistency that local customers are looking for. Work with us to prevent problems before they occur. Call today.
Easy Process that Works for You
Working with Littleton Appliance Pros means you'll get a consistent, quality service every time you reach out to us. That's a promise we can make, because we're a local company that takes care of each of its loyal customers.
Customer Service – You won't talk to a robot or a computer when you call Littleton Appliance Pros. Instead, you'll speak with a well-qualified and highly-trained customer service representative. This rep will take your information and get you connected with a team that can take care of your appliance needs. If you need any help or have questions along the way, you will have this person as a contact during your entire experience. We offer this same quality of service to every customer, every time—just pick up the phone and you'll get the same service yourself.
Commercial Experience – We aren't a handyman company masquerading as a commercial operation. We have years of experience working in commercial and business settings on freezers and other appliances. This means we can handle your high-pressure commercial repair needs at a moment's notice. If your business needs commercial appliance help, pick up the phone and we'll be there.
Quality Repair and Maintenance – We offer only the highest quality repair, service, and maintenance at Littleton Appliance Pros. Our expert teams come equipped with the tools, skills, and expertise to get the job done on time, the right way, the first time. They have factory training, continuing certification opportunities, and are driven to be the best in area the business. You won't find a better team of professional service technicians than the ones at Littleton Appliance Pros. When you go with us for your appliance needs, you'll find out exactly what we're about.
Satisfaction Guaranteed – We offer only the best service, so we know you'll be satisfied with your commercial freezer repair. If there is a problem with your at any step, our customer service representative will be in touch with you to make sure that any issue is remedied to your complete satisfaction. Call us today.
Looking for professional assistance?
We will provide you with the best repiar, maintenance and diagnostic service!
Emergency Repair
Emergency commercial freezer repair is fast, easy, and affordable from [LITTLEON REPAIR]. We have the many years of experience working with local customers that allows us to solve any business appliance problems you may be experiencing. This means service availability 24 hours a day, 365 days a week—even on holidays and weekends. When you need that service, we will be there—just pick up the phone and call.
Call Us For Commercial Help
You've got to reach out for us to help. Our customer service reps are friendly, informed, and ready to help get you started on the path to commercial freezer bliss. Whether you have got a single commercial appliance that needs repair, or whether you've got a hundred—we can help. We're dedicated to being your #1 trusted local source for commercial appliance repair.