Your refrigerator is a key appliance in your home, and when it breaks down, your home suffers. Do not let a worn-out, broken, or malfunctioning fridge stop your home's otherwise smooth operations. If you're having fridge frustrations, just call us at Littleton Appliance Pros. We have the knowledge you can trust, and years of experience working with local customers like yourselves. Read on to learn more about how we can help with all of your refrigerator repair needs. If you need help right away—just pick up the phone!
Has your Refrigerator stopped working? Is it showing signs of wear and tear? Here are some common problems we see at Littleton Appliance Pros:
Fridge isn't running
Temperature isn't cooling off
Control issues
Display problems
Condensation pooled in the bottom of appliance
Buildup of frost or ice
Strange odors coming from fridge
Modern refrigerators are complicated appliances. It's not easy to diagnose or fix problems in these units all on your own. Your average handyman or homeowner won't have the necessary skills to get the job done right or safely. If you're ready to have your fridge problems solved for good—the right way, the safe way—just give us a call.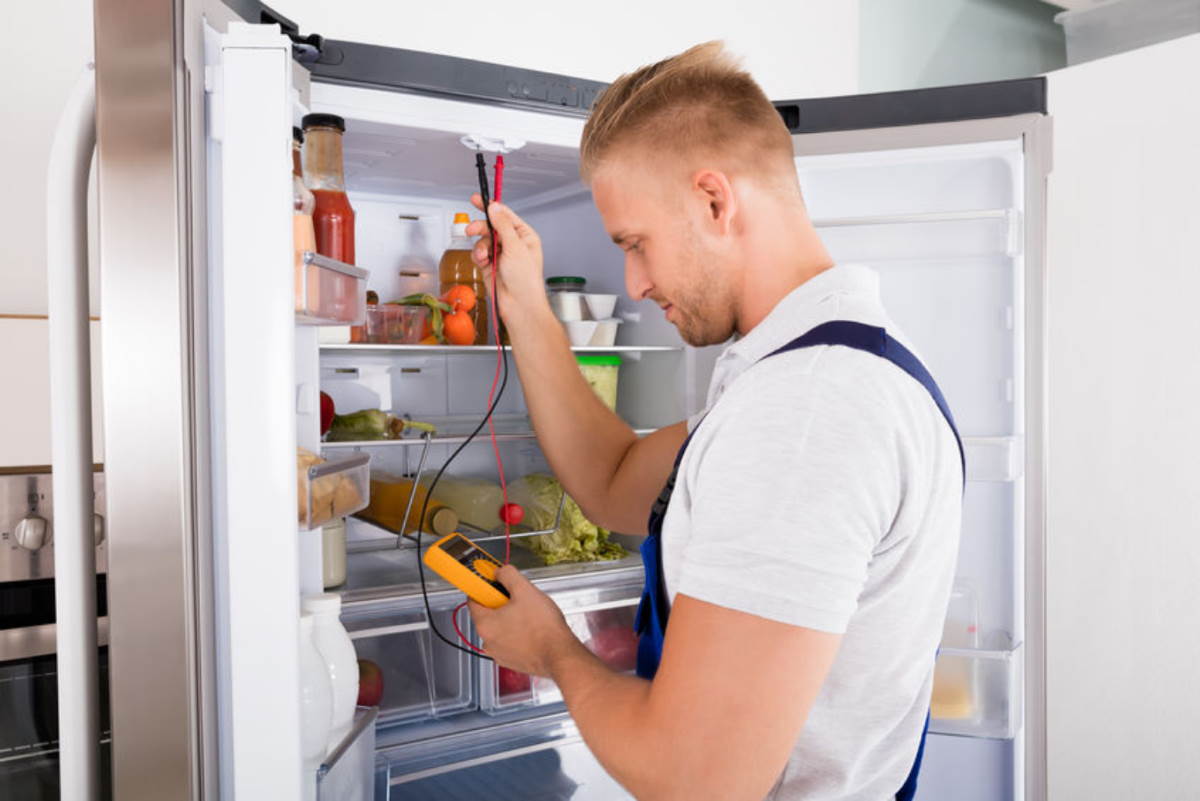 Trust a Local Source
Don't trust a big-box franchise to come into your home and diagnose your key appliances. Instead, work with us at Littleton Appliance Pros to get the personalized service you deserve from a local company. When you work with a local company, you'll get that high level of service from start to finish. We offer top-notch customer service, expert diagnosis and repair, and an overall experience that we guarantee at every step along the way. If you're not happy with any part of your repair experience, we'll work to make it right for you. That's the local way.
Looking for professional assistance?
We will provide you with the best repiar, maintenance and diagnostic service!
A Process You Can Count On
We want you to rest assured that that you will receive only the best experience every time you work with Littleton Appliance Pros. That means you can count on getting the same high-quality service experience every time you work with us. We are a local company, and we promise that to our local customers.
Customer Service – Our customer service representatives are the best in the business. They are trained to treat you right, take your information, and get you started on the next steps of appliance repair and service. Do not get treated like a stranger by working with one of the "big guys."
Expert Repair – Our teams of highly trained service technicians are the tops in the industry. Once you've worked with one of our customer service experts, you'll be paired with an expert team who can arrive at your location ready to solve most appliance problems in just one visit.
Satisfaction Guaranteed – Once the process is all done, we want to make sure that you're satisfied. This means we will be in touch with you following your repair visit to make sure that everything went as expected. If there were any problems or concerns along the way, we will work to make them right for you.
Call Us With Questions – If you have any questions about the process as described on this site, just give us a call. We can answer any questions you have and make sure you're ready to proceed with Littleton Appliance Pros.
Preventative Maintenance
Don't let a surprise refrigerator breakdown stop you in your tracks. It can be inconvenient and expensive to lose a fridge full of supplies and food. That's why you want to stop these breakdowns before they happen. Working with Littleton Appliance Pros means you can develop a preventative maintenance routine that works for you, your home, or your business. Preventative maintenance means a team of repair techs will assess the current condition of your fridge. Then they'll provide regular service that will keep that fridge running great for years. Don't lose a fridge full of food to an appliance emergency—call us today!
Emergency Service
If your fridge breaks down at the worst time, we can be there for you. We offer 24 hour, 365 day emergency service to all of our loyal customers. This includes holidays, weekends, and special occasions. If you've got fridge repair issues happening when you can't afford to miss a beat, we can send one of our expert teams of emergency repair technicians to your site to help solve your problems at a moment's notice. Don't fridge emergencies stop you cold. Call us at Littleton Appliance Pros right away, and your stressful situation will be defused.
Call Us Today at Littleton Appliance Pros!
When you're done dealing with refrigerator problems all on your own, it's time to call in the professionals. Our friendly and helpful customer service representatives are standing by ready to help you in any way they can. All you need to do is pick up the phone to say goodbye to fridge problems! Call today!