The oven represents the heartbeat of the kitchen. If your oven is broken down, not working, or needs maintenance, then your kitchen will not be running at 100%. At Littleton Appliance Pros, we have the years of experience necessary to diagnose and solve any oven repair problem. We're standing by to serve local customers like you with the #1 appliance repair in our area. If you'd like to learn more about what we can do for your oven, just read on. If you're ready to take that first step toward oven success, just pick up the phone and call today!
Has your oven stopped working? Is it showing signs of wear and tear? Here are some common problems we see at Littleton Appliance Pros:
Oven not turning on
Oven not reaching proper temperature
Control issues
Oven display problems
Burners not igniting or elements not working properly
Clicking sound when trying to start
Modern appliances like ovens are not the simple machines they once were. Now appliances are complex appliances that include many interacting systems, mechanisms, computers, and parts. If you need help understanding what has gone wrong with your oven, we can help. Just pick up the phone and we can answer any oven questions you have!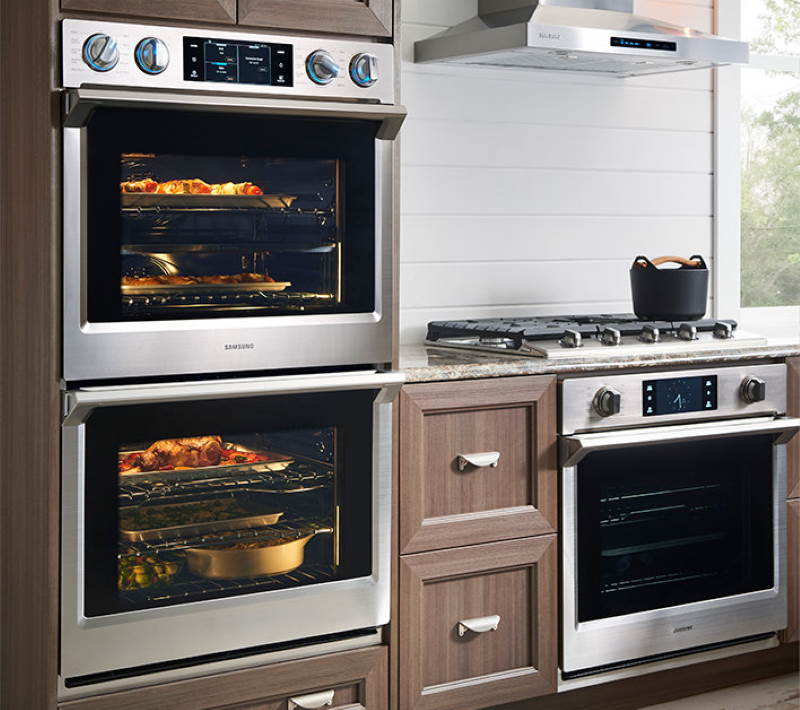 Trust a Local Source
Don't get treated like a number in a computer by working with one of the "big guys." Instead, choose Littleton Appliance Pros. We will work with you as an individual customer with needs specific to your situation. From the customer service steps, through diagnosis and repair, following through to the end of your experience with our company. We will make sure you are satisfied at every step along the way. That's what you get when you work with a local company like us—so make sure we're the ones on your side every time!
Looking for professional assistance?
We will provide you with the best repiar, maintenance and diagnostic service!
A Process You Can Count On
We want you to rest assured that that you will receive only the best experience every time you work with Littleton Appliance Pros. That means you can count on getting the same high-quality service experience every time you work with us. We are a local company, and we promise that to our local customers.
Customer Service – Our customer service representatives are the best in the business. They are trained to treat you right, take your information, and get you started on the next steps of appliance repair and service. Do not get treated like a stranger by working with one of the "big guys."
Expert Repair – Our teams of highly trained service technicians are the tops in the industry. Once you've worked with one of our customer service experts, you'll be paired with an expert team who can arrive at your location ready to solve most appliance problems in just one visit.
Satisfaction Guaranteed – Once the process is all done, we want to make sure that you are satisfied. This means we will be in touch with you following your repair visit to make sure that everything went as expected. If there were any problems or concerns along the way, we will work to make them right for you.
Call Us With Questions – If you have any questions about the process as described on this site, just give us a call. We can answer any questions you have and make sure you are ready to proceed with Littleton Appliance Pros.
Repair or Replace
If you're wondering whether you should repair your old oven, or replace it, we can help. If your oven has broken down or is showing signs of wear and tear, you may be considering throwing it out to start fresh. An alternative to this costly and wasteful strategy is to repair your older appliances. When you need to decide whether to repair or replace, just call Littleton Appliance Pros to your location. We can have a team send to you that can diagnose your oven and help you decide if it's time to repair, or time to replace.
Emergency Service
If you are faced with an oven emergency in your home or business, we can be there for you. 24 hours a day, 365 days a year, we offer emergency oven repair to all of our local and loyal customers. No matter what the occasion, we know your oven cannot miss a beat, or you are in trouble. If you need oven service night or day, rain or shine, we can be there for you. Just pick up the phone and make the call, and we'll have an expert team of repair technicians on site to handle your emergency for good.
Call Us Today at Littleton Appliance Pros!
If you're ready to put your oven repair needs to rest once and for all, you need to call us today. We have friendly customer service representatives standing by to take your call and get you on the right path. Just pick up the phone today!